Biblical Manhood

---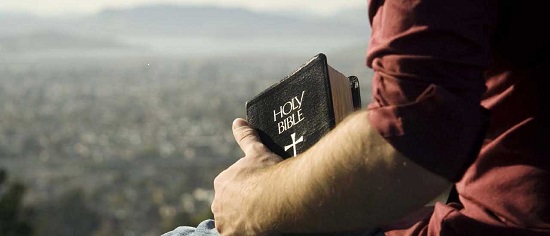 ---
Be watchful Stand firm in the faith


Act like men




Be strong




Let all that you do be done in love


1 Cor 16:13-14

---
The word of God is the only guide to biblical manhood.  Before a man can become a husband he has to know how to be a man. 

Our view of manhood has been warped by the standards of society and our culture.  From teenagers, men are shown how to be a man on the sports field being the best at physical contact sports.  Men are told they need to perform well in the bedroom, have multiple partners and be jeered on by their friends 'You're the Man!'
Men are told to be men who need to be successful, make good money on their jobs, the faster the car the manlier you are.  This is typically the world's way of a man that has his act together and typically what women should look for.
Biblical Manhood however is God's standard of how a man should be.  Jesus is the perfect picture of biblical manhood and one that as men should be following.
So what was Jesus like as a man? 
Well we see from scripture Jesus was constantly walking with an eternal mindset.  His heart and mind were always on the Father.
He never did anything of his own accord but always the will of God, even onto death.

John 4:34 Jesus said to them, "My food is to do the will of Him who sent Me, and to finish His work. 
John 5:30 I can of Myself do nothing. As I hear, I judge; and My judgment is righteous, because I do not seek My own will but the will of the Father who sent Me.
John 8:28 Then Jesus said to them, "When you lift up the Son of Man, then you will know that I am He, and that I do nothing of Myself; but as My Father taught Me, I speak these things.
Biblical manhood is a man who has an eternal mindset and has replaced the mindset most of us are operating under, which is ourselves and what our own needs are and how we need to satisfy them, even wanting God to help us satisfy them.  Your spiritual growth becomes retarded when it is just about you.
Jesus was rich in love and understanding, He was gentle whenever possible and responded with love as we see with his encounter with the women at the well.  John 4:4.  He wept over Jerusalem, he was selfless, provided for his family and was willing to sacrifice his life for his bride the church.
Jesus was a teacher and had courage and confidence as he lead his disciples, he showed initiative and confronted the religious leaders for their blindness. 
Jesus listened and served others in humility as he washed the feet of his disciples and listen and taught them to understand the scriptures and of things to come.
So You Think You're A Man

Toll the Land
Genesis 2:15 we see God giving Adam a job, he had to tend and keep the land.  So we see men should be committed to God honoring labor.  A biblical man will do whatever his hands finds to do and do it to the glory of God.
Committed to the law of God.
A biblical man should be committee to God's law. Genesis 2:16-17 "Of every tree of the garden you may freely eat; but of the tree of the knowledge of good and evil you shall not eat, for in the day that you eat of it you shall surely die."  Before the fall this was God's law.
Before the fall the law of God was not to eat the fruit from the tree, even before the Ten Commandments God had his law.
Headship
A man should take responsibility for his household.  As you do not get to say "It was that woman you gave me."  Adam did not use the headship God had given him and allowed Eve to make decisions and listened to the serpent instead of God.
Consider how much time you spend in front of the TV watching the game, playing video games for hours into the night, spending excessive amount of time with your buddies instead of caring and spending quality time with your family.  If you are not ready or willing to give up those things or to at least reduce the intake of them, you may want to look at what your priorities are for biblical manhood.
| | |
| --- | --- |
| | Masturbation |
---