Premarital sex and Christianity
No Sex Please I'm Single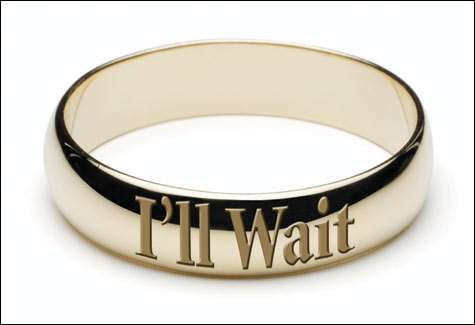 Premarital Sex in Church

The bible tells us that premarital sex is not what God wants us to participate in and for good reasons as the emotional and spiritual implications are stark.  Overcoming our natural urges at times can be difficult and challenging but if I'm going to be totally honest with you, I HATE NOT HAVING SEX!  There I've said it.  I miss it, I enjoyed it, I crave it.  No sex before marriage can be a hard pill to swallow especially if you have come from a previously sexually active background.
I have been a follower of Jesus Christ for twelve years now and as such have made a conscience decision not to have  sex until I am married.  I in no way thought twelve years later I would still be single and I'm sure the same could be said for many of you who have remained single and sexless for a long period of time.  
Let's Talk About Sex
Premarital sex and Christianity is now becoming a vastly talked about subject whether it be outside the church doors and not so much on the pulpit, Christian singles want and need to talk about the struggles they have with sex outside of marriage.  Whether the church wants to acknowledge it or not, many single Christians are having premarital sex, watching porn, masturbating, using sex toys and struggling generally with abstinence and abstaining from sex for long periods of their lives.  If you were to carry out an anonymous survey in your church asking singles if they had or have been having premarital sex, if they were practicing masturbation or if they were watching regular porn the survey maybe very surprising.
It seems hard to believe that a loving God who created sex and intimacy would deprive us of such a wonderful gift. 
Self Control
Paul says 1 Cor 7:9 but if they cannot contain, let them marry: for it is better to marry than to burn." Meaning it is better to marry than to fall into sexual sin, however God's desire is for us to practice self-control as it states in Gal 5:22  the fruit of the Spirit is love, joy, peace, patience, kindness, goodness, faithfulness, gentleness and self-control."
So when it comes to self-control how are we to achieve this?  I once heard someone say keep yourself busy in the word, in fellowship get involved in your church, even study the area where you have no self- control so if you have issues with sex outside of marriage, study what the bible says about it.   God always has a scripture that will speak to your situation.  The main thing is keep connected to God, don't try to hide what you are doing or justify it, even if you are enjoying doing what you're doing you know it's is not the will of God.  Not saying this is going to be easy or even a onetime struggle, you may overcome it for a while but you may struggle again at some point.  The point is to stay connected with God, don't stop praying, seek help but you don't have to go through it alone. God is always walking with you.
Premarital Sex in Church
How many are involved in premarital sex in church? is it prevalent and or common practice and is the church addressing it adequately.
---