Loneliness
The Lonely Hearts Christian Club

Lonely Christians are not a rear commodity in our society.  Loneliness is felt by most everyone at some point in their lives whether you are married, single, or in a large family environment. 
Being alone was the first thing God said was not good and as a single person who may be living on their own, coming home to either an empty house or Kezzie the cat who  eagerly greets you each day can be quite heartbreaking and you could even fall into a state of depression if we allowed it to fester and if it is not tackled before it deepens.  Coming home day after day to face only the gold fish would affect anyone after a while, and if being alone is our enemy how are we to overcome its advances and stand up and fight?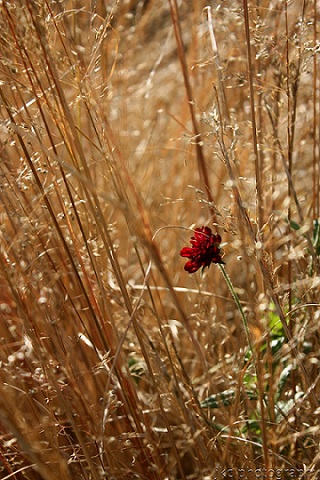 There are different kinds of loneliness which one could encounter, if we do not having anyone to commune with, if no one is physically with us or we have no one close to us that we can pick up the phone and talk over our issues or our joys with, a close friend or even what most of us are yearning for a spouse.  This is something that could be very difficult to combat but not impossible to overcome.
The other type is when you have many people around you, you may even know a lot of people but for some reason you still feel alone, whether it be at work, friends, church, or social club etc. but there isn't anyone that we really connect with.
Lonely in A Crowd

My church is a hive of activity and we all know each other in some way or another, it has a real family atmosphere and there is always someone to connect with, have a conversation, catch up or pray with but much too often I find myself isolated in the midst of a crowd feeling alone.  I have known the majority of my church family for nigh on eight years but I can sometimes feel like I've not connected in a real and meaningful way.
The lonely times we can feel is that of a lack of intimacy with a spouse which as a single person could be our main focus, we just want to be married.  But hold on, aren't we forgetting something?  We may not have a spouse or close friends that drive away these feelings or the ability to attract new and meaningful relationships but we do have our Lord and Saviour Jesus Christ who said He would never leave us nor forsake us Deut 31:6 and He also promised to send us a helper who will never leave us, John 14:16 so we are never really alone.  I find it helpful when I am going shopping on my own to always ask God to direct my steps, lead me to that special offer and to come along with me as I chose that dress or that blouse.  I need no other opinion than that of the one who knows me intimately and knows what I will like, like a husband giving me advice. "God does my bum look big in this?" He will only give you an honest answer.
I Felt Desperate

I've come to realize that when I am at my loneliest God is at the forefront of it.  He is calling me into a deeper more meaningful relationship with him, many times one of my closest friends has been taken away by some means or other, by getting married so our relationship is no longer the same and I've felt desperate and lonely but each time the Lord has whispered "come child, I'm here".  Now I can honestly say as I draw into my quiet times with the Lord, focused on Him and allowed Him to comfort me and pour His love upon me, it is the most amazing experience I can have each day, one that I look forward to and which I can enter into at any time.  Only God can take away the pain we feel and we have the Holy Spirit to help us.
---