The List
Creating dating List? Big Mistake!
A List is all that we are looking for in a husband or wife, it is a spiritual or mental list of the attributes we want before we say I do.
fine

honest

romantic

have a job

funny

Our list could consist of things like,

Love God


Financially stable

Intelligent

Sensitive

Confident

good communicator


loving

beautiful

Know where he/she is going



Let me point out that many have a particular criteria of what their spouse should look like, inwardly and outwardly, after all they have been praying and waiting a long time and have undoubtedly given God a long list to for fill. 
So many have an ideal in their minds about their husband or wife.  Many Christians create lists that have a worldly view of the perfect man or woman whilst the list should in fact be a biblical list of a Godly person.
The biblical example of a Godly man we can find in 1 Tim 3:1-13 and a biblical woman in proverbs 31:10-31.  We will not be able to display these qualities without the grace of God.
So whilst we are praying and adding to our lists daily, disqualifying most of humanity,   we could potentially overlook that person that may not tick all the boxes but is a man or woman after God's own heart, and if you took time to observe could be marriage material.  The only  perfect man you will find lived on the earth over two thousand years ago and is now living on the inside of you whose name is Jesus.
In Genesis 29- Jacob wanted to marry Rachel as he loved her with all his heart, she was beautiful and filled all that his heart desired.  But Rachel's father gave him Leah the older sister instead for a wife. Jacob didn't want Leah there was no sparkle in her eyes, he wanted Rachel but Laban tricked him.  But God had other plans.  It was Leah who God chose to be a direct descendant to the bloodline of Jesus.  It was Rachel who stole the household idols and was buried by the way side on the way to Ephrath.  It was Leah that was buried in the same tomb as Abraham.  We can sometimes choose who God has not or reject who God has qualified.  Our radars can be totally different to Gods.
Would You Marry You?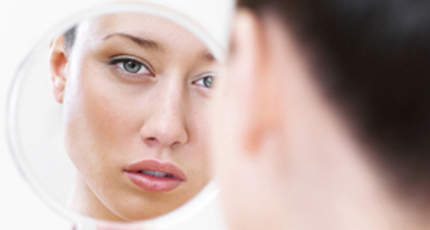 As Christian men and women our standards can be so high and unbiblical that we lack biblical grace. 
You may want to look at that list you have at the side of your bed and ask yourself, would I qualify for my own criteria? Would I marry me?  The fact remains we all have issues and need God to work in us continuously.  When you do get married there will undoubtedly be somethings you and your spouse will struggle with. 
In reality the person is not going to be perfect but imperfect as we are all sinners saved by grace. Eph 2:8-9

We would be wiser to pray about the struggles our spouse is likely to have such as pride, addiction, anger, brokenness, selfishness.  You could get together with a married couple to see the reality of married life and ask what challenges they had when they first got married.  More often than not we are ready for perfection but not for the flaws.
The mistake we make is seeing our criteria through our own eyes and not God's.  God sees who you are now and He sees what you will become when He has perfected you, so the same would apply to your future spouse.
Joseph was a slave, accused of rape, thrown into prison and if you had met him at any of those points in his life you would most likely of written him off. (Genesis 39)
If we are truly walking with God our lives may not look as together as we may hope, but that will be God at work in us.  David had a rough time being sought by King Saul to kill him and running for his life even though he had been anointed king.  We would have considered him a homeless fugitive in today's society.
---